Area Details
About St. Thomas Virgin Islands Real Estate
St. Thomas in the US Virgin Islands has a Smart-Casual atmosphere plus infinite natural beauty. Between the beauty of this tropical island and the year-round warm weather, St. Thomas, VI real estate is a highly coveted location.
The homes in St. Thomas, VI range from stand-alone single-family homes to condominiums. When purchasing homes in St. Thomas & the rest of the Virgin Islands, quality and convenience are priceless. Purchasing a private single-family home with beach access is one of the most popular homes with potential buyers. If you enjoy being in a community atmosphere with easy access to both the beach and town square, a condominium may be for you. Less maintenance is required for condos, a high-value commodity for those looking for a vacation home on St. Thomas, VI.
St. Thomas is conveniently located only several hours off the US coast via plane, and easily accessible to the rest of the Caribbean. For U.S. homeowners who reside permanently in the States, these homes have the ability to pay for themselves with rental income opportunities.
Things to Do in St. Thomas, USVI
The island boasts one of the most beautiful harbors in the Caribbean and is also one of its most visited ports. Our year-round wonderful weather, tropical breezes, deep anchorages, and plentiful moorings make St. Thomas an ideal place for yachting. There are many beautiful beaches for swimming, snorkeling, windsurfing, and many water sports activities but simply relaxing is always an option.
St. Thomas VI offers an abundance of marinas to choose from for your boating needs. There is American Yacht Harbor, Compass Point Marina, Crown Bay Marina, Frenchtown Marina, and Yacht Haven Grande to name a few. From small boats to mega yachts, St Thomas offers five-star services for those looking for on-site gourmet provisioning, chandlery, and other support that may be required for an outstanding time on the clear blue sea. Along with these great marinas come designer shopping, fine dining, and relaxation for those just wanting to kick back awhile.
Don't miss the Charlotte Amalie historic district: the first permanent European settlement was named Charlotte Amalie after the beautiful queen of Denmark in 1672. During the 17th century, the settlement and harbor were known as safe havens for pirates and other notorious men such as Captain Kidd, Black Beard and others. The Charlotte Amalie Historic District includes buildings and sights that represent the town's history and is considered the shopping capital of the Caribbean.
Virgin Port Services has been successful in servicing cruise ships and private yachts for over 50 years. Located at the Havensight/ West Indian Company Pier it is convenient for visitors and residents alike.
St. Thomas is reached by air via Cyril King International airport for commercial flights. St. Thomas Jet Center is trusted as the most reliable and accommodating source for all of your private flight needs.
Discover St. Thomas, Virgin Islands Real Estate
If natural beauty, fine dining, and relaxation are calling you, begin your search for St. Thomas, VI real estate with Christie's International Real Estate US Virgin Islands. With properties ranging from luxury waterfront homes to land for sale, Christie's International Real Estate US Virgin Islands has something for everyone. Discover the perfect home in paradise with help from one of our experienced real estate agents today.
St. Thomas, VI Real Estate
Market Stats
Follow the Market Updates on St. Thomas, VI Real Estate
Alerts
St. Thomas, VI Real Estate
Local Info
9 reviews

Categories:

Vegan, Vegetarian, Live/Raw Food

Distance:

0.4 miles

34 reviews

Categories:

Coffee & Tea, Ice Cream & Frozen Yogurt, Caribbean

Distance:

0.5 miles

17 reviews

Categories:

Caribbean, Seafood

Distance:

0.5 miles

96 reviews

Categories:

Burgers, Pubs

Distance:

0.5 miles

5 reviews

Category:

Chinese

Distance:

0.6 miles

22 reviews

Categories:

Barbeque, Desserts, Chicken Wings

Distance:

0.6 miles

3 reviews

Category:

Barbeque

Distance:

0.6 miles

39 reviews

Categories:

Seafood Markets, Seafood

Distance:

0.7 miles

20 reviews

Categories:

Tex-Mex, Mexican, Cocktail Bars

Distance:

0.7 miles

132 reviews

Categories:

Seafood, Fish & Chips

Distance:

0.7 miles
St. Thomas, VI Real Estate
Map
St. Thomas, VI Real Estate
Featured Listings
SOLD
X1X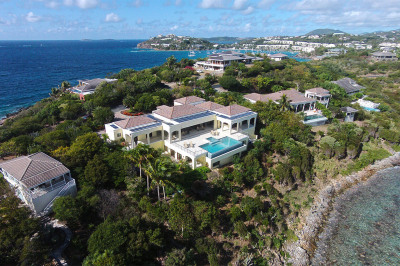 49
SOLD
X1X
55
SOLD
X1X
21