What people like about Mahogany Run
Dedicated association office on premises? - Yes
Auto generator? - No
Gated? - Yes
Security guards? – Yes, 24-hours
Dogs permitted? – No
Hurricane insurance included in condo fees? – Yes
Pool? – Yes, two
Tennis? – No
Beachfront? - No
Area Details
Mahogany Run Real Estate Guide
When you're talking condominium complexes on St. Thomas, you can't help but talk about time-tested Mahogany Run.  Built around a 100-acre golf course by the same name, Mahogany Run consists of 241 units bordering the Atlantic, many with spectacular views extending to the British Virgin Islands.
There are two entrances to the complex – both gated with security guards.  The main entrance leads to the golf course and clubhouse, with a popular restaurant, as well as to dozens of luxury homes, many of them waterfront.  The condominiums in the main section of Mahogany Run offer views ranging from breathtaking ocean panoramas to pastoral, golf course scenes.  And there are two pools to choose from. The other entrance to Mahogany Run is down the road from the main gate and is called "Tennis Village."  Why Tennis Village?  No one seems to know because you won't find any tennis courts there, or on the main property.  What you will find, however, are three-bedroom condominiums, not available in the central complex.  Of the 241 units at Mahogany Run, most are two-bedrooms, and several are one bedroom and studio apartments, but only about a dozen units are three-bedrooms, and all of those are in Tennis Village, which shares its entrance with the Old Stone Farmhouse – one of the finest restaurants on the island.
One of the aspects of Mahogany Run that recommends it to condo buyers is layout.  The boxy blueprint that many condos adopted is not evident here.  Mahogany Run apartments tend to feel more like small homes, with layouts that speak to imagination and good planning – plenty of windows out onto the views rivaled only by plenty of closet and storage space.
Living in Mahogany Run has many advantages, including proximity to a world famous beach, to restaurants, as well as to Tutu, a central location for shopping and the home to the island's only movie theater.

Mahogany Run Links and Resources
Mahogany Run
Market Stats
Follow the Market Updates on Mahogany Run
Alerts
·      Magens Bay Beach – Mahogany Run is five minutes from Magens Bay, an iconic beach known for its white sand and expansive shoreline at the base of a deep inlet that keeps surf calm and makes swimming easy.  Plenty of sheds available for picnics too.  A true family destination.
·      Restaurants – The Grille is a very popular bistro located in the Mahogany Run Clubhouse.  Its popularity is evident in the fact that locals swarm to The Grille not just for its good and affordable food, but for the company.
·      Old Stone Farmhouse – This is one of the island's most celebrated restaurants, known for extraordinary food and wine.  You'll pay a price to dine at Old Stone, but you will get your money's worth, and then some.
·      Tutu – Tutu is the heart of the island, and it's where you'll find the only mall on St. Thomas, as well as Office Max, a few car dealerships and two interior design stores.  In addition, just down the road from Tutu is the island's only movie theater, as well as a pizzeria and two bulk shopping stores comparable to Costco or Sam's Club, as well as Home Depot. Tutu is a prime destination, located just over the hill.
64 reviews

Categories:

Caribbean, Seafood

Distance:

0.2 miles

23 reviews

Categories:

Bars, American, Mexican

Distance:

0.5 miles

108 reviews

Category:

Caribbean

Distance:

0.5 miles

65 reviews

Categories:

Pizza, Beer Bar, Sandwiches

Distance:

0.9 miles

14 reviews

Categories:

Caribbean, Food Trucks

Distance:

1.1 mile

7 reviews

Category:

Pizza

Distance:

1.6 mile

14 reviews

Category:

Fast Food

Distance:

1.6 mile

4 reviews

Categories:

Bakeries, Breakfast & Brunch, Cafes

Distance:

1.6 mile

1 review

Category:

Chinese

Distance:

1.6 mile

1 review

Category:

Caribbean

Distance:

1.7 mile
Mahogany Run
Featured Listings
SOLD
X1X
77
SOLD
X1X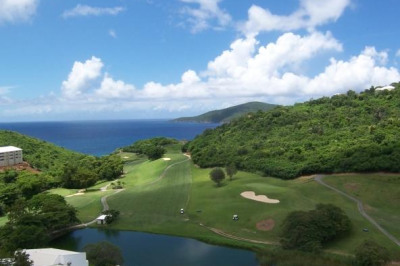 5
SOLD
X1X
33