What people like about Mafolie Villas
Area Details
The incomparable Mafolie Villas are comprised of four units and offer spectacular views of the harbor and Magens. If you're looking for a home that provides you with all the luxuries you need, right next to the sea, Mafolie Villas St. Thomas are here to give you everything you need. Nestled next to the Caribbean Sea, these houses provide outstanding views and a lifestyle you simply can't find elsewhere. St. Thomas, known for its sparkling waters and stunning beaches, also boasts of buildings that date back to the 1600s—an homage to the history of this beautiful island.
Mafolie Villas real estate offers you an extraordinary way to spend your days, providing entertainment, dining, and leisure activities to suit every mood. Here, you'll enjoy:
-The ability to snorkel with sea turtles
-Phenomenal sunrises and sunsets
-Adventure sports like parasailing
-Endless hours on the water, whether you're swimming, boating, or deep-sea diving
-Kayaking in some of the most pristine waters known to man
-Dinner cruises on the Caribbean anytime you'd like to imbibe
Located just 15 minutes from the Cyril E. King Airport, our Mafolie Villas homes for sale are not only luxurious, they're convenient, too. You can easily leave the island (not like you'll really want to) for another adventure or head away from the Caribbean completely to visit friends, family, or other amazing places around the globe.
When you live on St. Thomas, you're invited to enjoy luxury the way it was meant to be enjoyed. You're not a tourist–you're a resident, and this is your home. If you're ready to start your new life on St. Thomas, Christie's International Real Estate US Virgin Islands has everything you need to get started.

Mafolie Villas
Market Stats
Follow the Market Updates on Mafolie Villas
Alerts
Mafolie Villas
Local Info
99 reviews

Category:

Caribbean

Distance:

0.2 miles

8 reviews

Categories:

Vegan, Live/Raw Food

Distance:

0.3 miles

4 reviews

Category:

Seafood

Distance:

0.3 miles

2 reviews

Categories:

Caribbean, Food Stands

Distance:

0.3 miles

2 reviews

Categories:

American (New), Bars

Distance:

0.5 miles

144 reviews

Categories:

Caribbean, Bars, Sandwiches

Distance:

0.6 miles

7 reviews

Categories:

Tea Rooms, Breakfast & Brunch

Distance:

0.6 miles

50 reviews

Categories:

Indian, Trinidadian

Distance:

0.6 miles

1 review

Category:

Caribbean

Distance:

0.6 miles

19 reviews

Categories:

Cafes, Bakeries

Distance:

0.6 miles
Mafolie Villas
Featured Listings
SOLD
X1X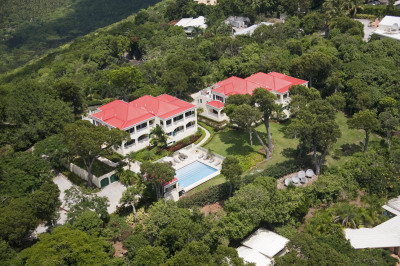 5