What people like about Fairway Village
· Dedicated association office on premises? - No
· Auto generator? – Yes, powering water pumps and exterior lights only
· Gated? - Yes
· Security guards? – Yes, 24-hours
· Dogs permitted? – No
· Hurricane insurance included in condo fees? – Yes
· Pool? – Yes
· Tennis? – No
· Beachfront? - No
Area Details
Fairway Village St. Thomas condominiums occupy a unique location in that they are within the gates of Mahogany Run, but they are not actually part of the Mahogany Run condominium complex.  Fairway Village is a separate entity entirely.  Nevertheless, the complex enjoys the benefits of a security gate and security guards, and residents are walking distance from The Grille, a delightful bistro located in the clubhouse at Mahogany Run, a famous golf course, should Fairway Village residents also be duffers.
Fairway Village is a modest version of the Mahogany Run condominiums in that they are mostly studios, and their views are almost exclusively of the golf course, though some boast distant ocean views.  The complex consists of 31 units – only a few are one bedroom. Depending on which level the condo is on, you could scale a few short flights to reach home.  Fairway Village boasts a beautifully and newly refinished pool exclusively for the use of its residents.
Like Mahogany Run, Fairway Village is located on the cool north side of the island, facing the Atlantic, and is a stone's throw from world famous Magens Bay Beach.  In addition to restaurants nearby, Fairway Village St. Thomas condos are close to the center of the island, Tutu, where conveniences abound.

Fairway Village
Market Stats
Follow the Market Updates on Fairway Village
Alerts
Fairway Village
Local Info
·      Magens Bay Beach – Fairway Village is five minutes from Magens Bay, an iconic beach known for its white sand and expansive shoreline at the base of a deep inlet that keeps surf calm and makes swimming easy.  Plenty of sheds available for picnics too.  A true family destination.
·      Restaurants – The Grille is a very popular bistro located in the Mahogany Run Clubhouse, walking distance from Fairway Village.  Its popularity is evident in the fact that locals swarm to The Grille not just for its good and affordable food, but for the company.
·      Old Stone Farmhouse – This is just down the road from Fairway Village and is one of the island's most celebrated restaurants, known for extraordinary food and wine.  You'll pay a price to dine at Old Stone, but you will get your money's worth, and then some.
·      Tutu – Tutu is the heart of the island, and it's where you'll find the only mall on St. Thomas, as well as Office Max, a few car dealerships and two interior design stores.  In addition, just down the road from Tutu is the island's only movie theater, as well as a pizzeria and two bulk shopping stores comparable to Costco or Sam's Club, as well as Home Depot. Tutu is a prime destination, located just over the hill.
64 reviews

Categories:

Caribbean, Seafood

Distance:

0.3 miles

108 reviews

Category:

Caribbean

Distance:

0.5 miles

22 reviews

Categories:

Bars, American (Traditional), Mexican

Distance:

0.6 miles

12 reviews

Categories:

Caribbean, Food Trucks

Distance:

0.9 miles

64 reviews

Categories:

Pizza, Beer Bar, Sandwiches

Distance:

1.1 mile

7 reviews

Category:

Pizza

Distance:

1.3 mile

14 reviews

Category:

Fast Food

Distance:

1.3 mile

4 reviews

Categories:

Bakeries, Breakfast & Brunch, Cafes

Distance:

1.4 mile

1 review

Category:

Chinese

Distance:

1.4 mile

6 reviews

Categories:

American (New), Caribbean

Distance:

1.4 mile
Fairway Village
Featured Listings
SOLD
X1X
24
SOLD
X1X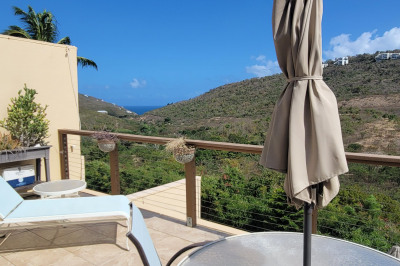 14
SOLD
X1X
10