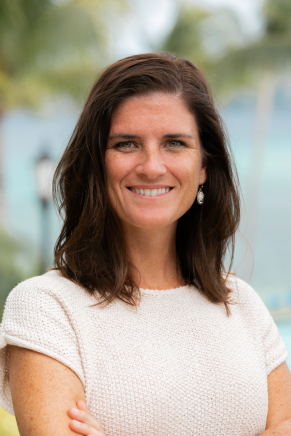 Nicole
Mynhier
C:

340.642.3745
O:

340.775.9000
Native to St. Thomas, Nicole is deeply rooted within the St. Thomas community & maintains a profound sense of love and respect for her island home. Licensed in 2013, and with over 10 years of experience in the real estate industry, she is now an Associate Broker for Christie's International Real Estate.
Always up for a new challenge, Nicole continues to grow and strengthen her role within the real estate community. She currently serves as the President of St. Thomas Board of Realtors 2022-2023 and previously sat as Director on the St. Thomas Board of Realtors 2020-2022.
Outside of work Nicole savors the natural luxuries the island lifestyle offers, alongside her husband and their super awesome rescue dog "Rocky". Together they enjoy their time with the ocean & surfing, while her most favorite hobbies include time in the garden, cooking in her little yellow kitchen, and spending quality time with family & close friends.
When it comes to her career, Nicole is constantly seeking to meet and exceed all of her customer and client expectations. With her enthusiastic personality, her lifelong connection to the islands, years of experience in the real estate industry and dedicated roles within that community, you can count on Nicole for all of your real estate needs!
Featured Listings
SOLD
X1X
46
SOLD
X1X
36
SOLD
X1X
41