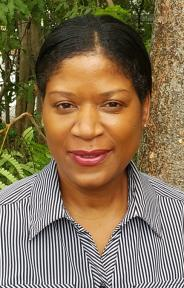 Gwendolyn
Kelly
C:

340.513.3577
O:

340.775.9000
Louisiana native Gwendolyn Kelly moved to St. Thomas with the intention of staying only two years. Two decades later, she is still enjoying the beautiful island as a longtime resident.
A former Gannett employee, Gwendolyn transferred to the Virgin Islands to continue her career as a newspaper journalist at the V.I. Daily News. There, she served in management as a News editor and as an editorial page editor and writer. Formerly, she was the night local editor at The Times in Shreveport, Louisiana, and served as a loaner reporter to USA Today in Washington, D.C.
After leaving the Daily News in 1999, Gwendolyn spent more than five years working for WTJX-TV Channel 12 as Public Information Officer and in the Promotions Department, and later as Programming Manager. She is currently a Special Assistant to the Board at the V.I. Waste Management Authority.
In March 2012, the LSU alumna achieved one of her longtime dreams of becoming a real estate agent and joined Christie's International Real Estate | the Saints in December 2014. As a Realtor, she believes in the motto "Service Above Self," which translates to reliable and quality service to all clients and customers. Gwendolyn also has received training in staging homes and is working toward Accredited Staging Professional®(ASP) certification.
In her leisure, Gwendolyn enjoys Zumba, tai chi, yoga, and practicing martial arts. She likes working with children and has served as co-leader of former Jr. Girls Scouts Troop 312 in St. Thomas and currently serves as a Level 1 martial arts instructor. She is the proud mother of one son, Tafari Kelly Stewart, a college senior studying Game Design in the U.S. mainland.
Featured Listings
SOLD
X1X
12
SOLD
X1X
30
SOLD
X1X
9